Confessions of a Would-be Porn Star (or How to be Treated Like a Piece of Trash by Strangers)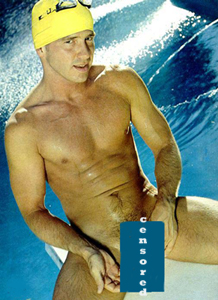 What is your self-worth - worth ? Did you ever do an odd job in college, one that was completely (in your mind) beneath you - desperate for any infusion of cash that it may bring. I put my self through college on a variety of student loans that to date have been absorbed and consolidated and reconsolidated so many times that my eyes blur everytime I attempt to remember which one started when. I waited tables at some of the better restaurants in the "Valley of the Sun" and paid my dues as a "Cater Waiter" - which to this day still makes my shoudler ache just thinking about it. I did the grunt work for a landscaper - swinging a pick, mixing cement, digging holes, building walls in the scorching Arizona sun (often on the same days that I would have 16 credit hours and then be off to my waiter job that night)...I will never ever have a good back. But in the end money often ran tight and I swear I sold more clothing at Buffalo Exchange then they did. How often I walked into a bar to see someone wearing my favorite "Mr. Bubble" shirt or Lucky jeans - but a boy had to do what a boy had to do...

...this is where the pictures come in (bet I made those of you at work scramble to minimize the window!)


In the late Spring of 1996, with the Spring semester coming to a close - my GP at 4.00 and two classes left to graduate, I found out my loan elibility was saturated. My parents were scraping by helping my divorced sister - apparently battling third stage pancreatic cancer that had metastasized to other organs in her body - and my then 4 year old nephew get by since my sister couldn't work and the deadbeat ex-Brother-in-Law didn't pay child support. I didn't believe in "Sugar Daddies" and I had no guardian angels - just me trying to scrape by. I'm not stroking the "Hallmark Movie of the Week" emotion paint brush over this story - these were just the simplier facts - and suffice to say I was really shitty with whatever money I had in my pocket anyway. So then came the chance.


My roomate was successful and older and I lived in his big huge house that we rented from an even wealthier gentleman that lived in Moscow. This roomate wasn't the type you would even consider going to for money out of fear of what type of expectations that may arise. But he was friends with a very well known photographer out of the west coast and whose model boyfriend had barely missed out being Playgirls man of the year (sidenote: this guy was my fluffer for the shoot, that was a perk in this story) and is actually quite a photographer himself these days. So in my mid 20's and in fairly good repair (though crap do I ever look like "anything" but a daddy then) I "tested" to be photographed for Advocate Freshman (I was WAY, WAY to skinny and shaved to be considered for Advocate Men - though a mere 4 years later I was approached to pose for Honcho). Being "tested" means that the free-lance photographer wants to make sure you have what it takes in front of the camera and that the magazine will pick-up the costs of the shoot and he'll make his cash too. So I agreed to meet him at a friends house when he was in town for another shoot. He warned me not to over think it - just go business as usual, stop by and take your clothes off. Now at this stage in my life I didn't drink, didn't do drugs and wasn't sleeping around - so excluding the privacy of my bedroom or a boyfriend - I wasn't taking my clothes off much in front of strangers. I showed up at the appointed time after hitting the gym for an hour or so of anxiety weight-lifting wearing Umbro soccer shorts, sneaks, my favorite ASU sweat shirt and a very nervous smile. He took me in the garage and had me strip off piece after piece until I was down to a jock strap. I will be the first to tell you I look like shit in a jock-strap - it pushes and lifts me in all the wrong ways (it's like when you shove a pillow in to a pillow case and it sticks out in all the wrong places). So I was actually relieved to remove it. But so then there i was trying to be sexy next to this Jeep Wrangler in a cold cement-floored garage, hoping my dick looked big enough, my ass tight enough and oh yeah - your supposed to smile and look like it "really, really" turns you on to strip next to a Jeep Wrangler in a cold cement-floored garage, hoping your dick looks big enough, your ass looks tight enough and your smile -real.


I forget how many weeks went by (crap, are you still reading this or did you get bored and scroll back up to the pictures ?), maybe one, maybe two. The photographer called and said "Freshman" was really happy with the shoot but there was one problem - I didn't look very happy and I looked older then my age. To have someone mistake your age is one thing - but to have a national skin magazine that looks at boy after boy after boy stop and say you look old is well - not personally reassuring. So he flew back and took pictures of "just" my face, concentrating on better "natural" lighting and a little make-up (oh how this must be what it's like to be Liza Minelli - though NO lighting would make that muppet woman look natural). So the pictures went well and a shoot was approved which occurred on a fairly brisk May afternoon in the backyard of the home I was renting in. I begged my roomate to stay far - far away - i watched several porns stroking my cock, but not coming - hoping it would give me that healthy flacid girth. I did sit up after sit up, push up after push up, squats, a facial, a mud mask, a steamed rag - it was embarrasingly akward. I tried on speedo after speedo finally feeling best in a little black one I tanned in. When they arrived - the were pleasant but harried - it was getting late in the day and we only had so much sun - and oh that speedo I was wearing just wouldn't do -

HIM : "Here we brought you a red and yellow one to match the yellow swim cap your going to wear"
ME: "Oh - I didn't know I was going to wear a swim cap?"
HIM : "Well your hairs kinda thinning in the front - we're going for a boyish look here"
ME: *whimper*

I pulled the swim cap on which immediately put a red crease in my forehead - so when I pulled it off trying to look drop dead sexy - I looked ok sexy with a huge red line across my forehead...

HIM: "Ok we're gonna have to keep the cap on - go ahead and jump in the pool"
ME: "Um - it's like 40 degrees?"
HIM: "Ok - we'll hose you down"
ME: *yikes-shake-brrrrrr*

And so it went - me lavishing my shivering body in strange poses (like the "throw your head over your shoulder while your on all fours like an animal, then grabbing and pulling on your butt cheeks - which animals constantly do - all the while feeling "very natural" and did I mention "Drop Dead Sexy"?) around the pool as we began to lose daylight - and after a couple of hours - it was done.

Months went by and nothing. I would keep hearing it was going to be in the next magazine and then the next magazine and I would run to the local gay book store full of trepidation to find some well known porn star - far more attractive and exotic looking on the cover. So slowly it faded from my mind - the money spent on summer school, my graduating, my first job in marketing, my first love all moving it further and further from the list of "Important Things to Think About Today".

It was over a year later. Late July and I was attending a friends, a couples, anniversary party with my boyfriend. At one point in what was a charming evening I found myself standing with a group of six or more party goers chatting about our jobs, our common interests, our boyfriends - when a casual and not terribly liked aquaintance weasled his way into the group:

HIM: "I saw some pictures of you today"
ME: honestly, innocently - "Really - where?"
HIM: silence, instead opting for a incredibly classy "jerking off" hand motion
ME: "Pardon me ??!"
HIM: "Advocate Classifieds"
ME: "Classifieds ??"
HIM: "Yeah - it's one of the Advocate magazines - but it doesn't have alot of articles - just a lot of hook-up ads and stuff...your on the cover and the centerfold"
ME: *gulp*

So with jaws wide open and all eyes upon me - I began my fifteen minutes (or one month) of fame. When I snuck in to purchase a few copies with my boyfriend at the local Obelisk, the guy behind the counter told me "Yeah these have been selling like hot cakes - apparently he's a local guy" - since I wasn't wearing a tight yellow swim cap I didn't have the heart to tell him it was me. So then it began - those wide open jaws began to be flapping jaws. I was now a "Porn Star", some heard I was a "Male Prostitute", people would stop me at bars and in public to tell me "they had enjoyed jerking off to me', even close friends would inquire "your not really doing movies too are you??", my picture was thrown on party invitations, scanned into computers and used as chat room bait with someone else professing to actually be "me", and suddenly many people I had never even batted a drunken eyelash at were confiding to their friends "yeah - they had slept with me and I wasn't all that". Even years in to the future it would creep back into my life - when a prospective boyfriend would hear from someone about my "sordid" past, or even more alarming - when a gal from my HR department in my first Marketing Manager job told me at work that she had seen the naked pic of me in the "Ladies Room" at Pinkies Pool Hall.

So the lesson in this tale (and I know you may not have even made it this far) is that every action begets reaction - not always at that moment - but over every moment in time there after.

You'll be surprised when and where that moment will find you.